Finland Gambling license
Finland is a Northern European nation bordering Sweden and Russia. The Northern Lights can be seen from its Arctic Lapland province, also home to the country's main ski resorts. it is the eighth largest country in Europe and the most sparsely populated country in the European Union.
The first inhabitants of Finland were the Sami (Lapp) people, when Finnish speakers migrated to Finland in the first millennium, the Sami were forced to move northward to the arctic regions, with which they are traditionally associated. The Finns' repeated raids on the Scandinavian coast impelled the Swedish King Eric IX, to conquer the country in 1157. It was made a part of the Swedish kingdom and converted to Christianity. On Jan. 1, 1999, Finland, along with ten other European countries, adopted the euro as its currency.
Corporate tax: 20%
Gambling tax: 30%
Who manages E-Gambling in Finland?
National Police Board
Overview:
There are three companies that have legal gaming licenses, domestic company Veikkaus, which is state-owned, holds the license for sports betting and lotteries and has launched products for Internet and mobile phone, while domestic company Fintoto, who is privately owned, holds the license for horse race wagering and has also launched products on Internet and mobile phone. A third domestic company, Raha-automaattiyhdistys, which is state-owned, holds the license for slot machines and casino games, This will broaden the scope of activities that are considered to be marketing and to directly prohibit such activities. No marketing directly or indirectly of gaming or lotteries are allowed in Finland.
Additionally, there are no criminal codes that outlaw the act of placing a bet with an unlicensed operator. Therefore, Finish nationals are free to play at any of the many gambling sites based out of other nations. Some of the biggest gaming companies in the world accept Finns and even have Finnish language websites.
Even some of the most legally conservative gaming companies such as Bet365 and 888 happily accept customers from Finland.
Licence Length:
Up to 5 years
Anti-Money Laundering Policy:
All operators must comply with AML legislation in force.
Country Restrictions:
The marketing of any sort of gambling can not be directed towards minors. It is alo unlawful for marketing to give heavy or frequent gambling a positive image. Advertising games with a clear risk outside of disgnated game rooms, trotting tracks and casinos is prohibited.
Minors are banned from playing all gambling games. According to the Lotteries Act, those who are below the age of 18 are considered minors. Neglecting the age of compliance may lead to criminal liability for all parties involved.
The Lotteries Act
Gambling in finland is regulated by the lotteries Act. The Act ensures the legal protection of gamblers, the prevention of misuse and crime and aims to reduce the social and health related harm that are a result of gambling.
Online casinos licensed in Finland:
PAF and RAY run the only legal gambling sites recognized by the Finnish government.
Contact Details:
National Police Board
Gambling Administration
PO Box 50
FI-11101 Riihimäki
Email: arpajaishallinto(at)poliisi.fi
Telephone: +358 29 548 0181 (National Police Board)
——–
Want to start your own casino?
To offer a casino from Curacao you will need:
1. A reliable trust/management company
2. A license
3. Servers
4. And games to offer your audience
The smart way to start an online casino.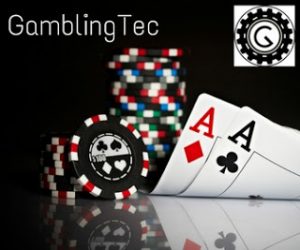 GamblingTec offers a hosted casino solution for as little as €29.95 per month.
Get your Cubeia casino up and running with us!
Gambling Webhosting for your Casino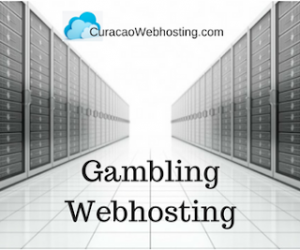 CuracaoWebhosting.com offers affordable gambling hosting and casino hosting from Curacao. We are based in ECP (the islands premier data center) and host a variety of local and international casino company websites.
We work with BitCoin as well as fiat based casinos and would advise you to host your casino in a reliable offshore jurisdiction.