Terms and Conditions
Curacao Webhosting terms and conditions cover refunds, payments, billing terms, suspension and deletion of services as well as privacy.
Hosting Starts at €9.75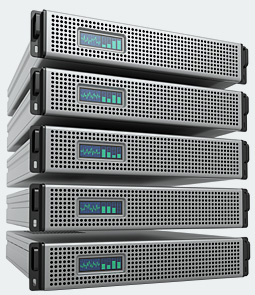 If you are not 100% satisfied with your purchase, within 7 days from the purchase date, we will fully refund the cost of your order. Please note that we can not refund excessive bandwidth usage, domain names or SSL Certificates without approval from our registrar.
We accept Credit Card, Paypal, NETeller, Skrill and Wire Transfers. Your account will be setup on receipt of payment. If you choose to make payment by Wire Transfer, please be sure to pay to the exact payment details given and in the correct currency; allow for 5 working days for funds to arrive. We will not provision any accounts unless payments have been received, this is non-negotiable.
IMPORTANT: Our automated credit card facility is managed by SunSeven Games Ltd Ireland: 24 Baggot Street, Lower Dublin 2, D02EW26, Ireland.
Should you have queries specifically related to a credit card transaction via our automated card facility, kindly call: US TOLL FREE: 866 8325737 or 800 088 7619 (UK Freephone) – this will connect you with the credit card help centre who will endeavour to resolve any issue you may be experiencing.
Privacy
This policy covers how we use your personal information. We take your privacy seriously and will take all measures to protect your personal information. Any personal information received will only be used to fulfil your order, and may be used for internal analytical purposes. We will not sell or redistribute your information to anyone.
Detailed information on private data collected.
Suspension and deletion of service
Accounts will be suspended if payments have not been received on the given due date and will be re-activated once payment has been received. Accounts will be deleted from the system after 30 days.
Re-Billing terms and conditions
In some cases, customers may make use of our re-billing services. You are free to cancel any re-billing at any time either by contacting support (support.curacaowebhosting.com), by accessing the re-billing cancellation facility held in your account pages or at your services provider.
With PayPal the re-billing has no limit, with our credit card facility, re-billing is limited to a maximum of 1200 EUR.
Before your payment method is re-billed, you will receive an email notification outlining the pending re-billing with enough time for you to cancel or request a cancellation of a given service (Please make sure you have added our domain name to your email whitelist to avoid re-billing notifications ending up in spam filters).
AFFILIATES
We offer webhosting products from a unique location ideal for banking, gambling, finance, Caribbean businesses and pretty much anyone who require an offshore location with trusted privacy as well as security.
JOIN OUR PROGRAMME