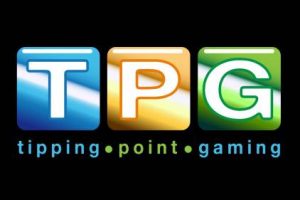 Tipping Point Gaming are pioneers in the research, design and commercialization of aftermarket server-based gaming equipment, systems and applications. Their aim is to streamline the delivery and management of wager-based side games, event-based bonusing and targeted promotions.
Through their Boost Gaming platform, they offer casinos and their players limitless application options to increase player loyalty, boost revenues and create new revenue opportunities – all without interrupting game play.
The Boost Gaming platform is ideal for experiential marketers. Operators can create bonus games that deliver a consistent experience regardless of the game players are playing. This helps casinos to maintain a consistent branded connection with their customers. It also offers a simple to understand, real money, wager-based side betting system that is designed not to compete with the experience of the main game. This system keeps players attention and gives them an additional boost of excitement. By keeping players engaged and offering game choices, mid-session players enjoy an immersive, multi-wagering/multi-tasking experience.
The Boost Gaming Platform also allows casino operators to convert their existing single-use gaming machines into multi-dimensional open games. This delivery system puts them in control of the content and applications on their slot floor.
Many games on the casino floor under-perform house average. The usual course of action would be to replace this game with a new game via a conversion kit. However, there is no guarantee that the new game will be more profitable and, more often than not, these new games do not prove to meet or exceed house average. The other possibility is that not only will the new game be less profitable, but you may also alienate some of the customers who enjoyed the previously replaced game.
So instead of replacing the old games, Boost games enables them to remain available to that same set of loyal players whilst boosting the game library to appeal to a broader customer base. Through the Boost Gaming platform and growing gaming content, operators can increase the game selection of an under-performing game to increase use and revenue without the costly risk of a conversion kit or acquiring a new gaming asset.
Boost Poker is the natural side-bet for the video poker fanatic who wants to put more action in play, while Boost Keno is a "lottery-style" game that is most suited for players who enjoy video Keno.
For side-betting games, operators can pool many machines together to create a branded progressive jackpot. As a result of this strategy the progressive jackpot will in turn be larger and more enticing for the players.
Boost-BI is an advanced analytical application that allows the casino operator to analyse the players betting habits on every wager they place. This allows the casino to analyse, in-depth, how players react on specific events over a given gaming session.
With such extensive data, operators can determine the behavioural changes of the player during a gaming session. This allows the casino to implement effective change in their business to boost profitability.
By partnering with Tipping Point Gaming you will benefit from their innovation, creativity and determination to further change the industry, not one change at a time but rather change at one swift moment in time.
Get in touch:

FURTHER INFORMATION ON CURACAO GAMBLING LICENSES
We wrote an article on Curacao Gambling License which may be of interest to you should you be looking for further information.