Gambling Licence BC
Gambling License British Columbia
British Columbia, Canada, has a proud history of an exceptionally well-managed gaming industry. This comes down to the fact that it is very tightly regulated and is in fact a provincial Crown monopoly. With exceptions for charities and local fairs, no person or entities other than the provincial government itself is legally permitted to supply gambling facilities or services in Canada. The money which is generated by gambling in British Columbia is used to provide health care and education for the people, and supports economic development in local communities. Gambling has long been a source of entertainment in B.C. for anyone over the age of 19, and has been a fantastic revenue driver and tourist attraction.
Gambling and Licensing
Gambling is regulated by The Gaming Policy and Enforcement Branch (GPEB). This body ensures the integrity of the industry and its companies, people, and equipment. The GPEB is also responsible for investigations into allegations of illegal activity and misconduct. Their scope of regulation includes lotteries, casinos, commercial bingo halls, all gambling services providers and workers, the horse racing industry, and all licensed gambling events. All this is done under the provincial Gaming Control Act and Gaming Control Regulations as well as Canada's Criminal Code.
Due to the monopolistic nature of the gambling industry, licenses are not needed unless one is applying to host a gambling event to fundraise for the benefit of their community.
What one can do is register as an operator or supplier of goods and/or services within the industry.
This can be done by filling out three forms:
– an application for registration
– an enterprise disclosure form
– an personal disclosure form.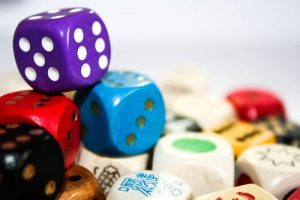 The applicant will then be put through a risk assessment which involves reviewing their application material and information obtained in a standard background check. This information is evaluated based on the following five criteria:
– honesty and integrity
– financial responsibility
– compliance with the law
– registration type
– financial gain from registration
Once these checks have been done and the applicant approved, they are then restricted by the terms of the contract entered into with whichever agent of the crown to whom they will be supplying goods or services.
Maintaining Your License
As an individual or business may not hold a license, they are simply registered to supply goods or services to the existing gambling industry run by the provincial government. Registrations however may be revoked. This may be done for any number of reasons but only after 'disciplinary action short of revocation.'
However, prosecution of gaming offenses is rare due to the monopolistic nature of the industry and the resulting lack of private operators. The legislation which governs gaming is criminal so any prosecutions would be criminal in nature. The rare occasions of charging usually involve illegal card houses or sites hosting illegal gaming activities.
Reporting Requirements
If you need to report any suspicious gambling activity or any wrongdoing related to gambling in B.C. then you can either submit a report online or contact the Gaming Policy and Enforcement Branch via email or phone. You are also welcome to contact your local police department.
Online Service: File a Criminal or Regulatory Complaint
Email: Gaming.Branch@gov.bc.ca
Toll-free within B.C.: 1 800 663-7867 ask to be transferred to one of the numbers above
Anti-money Laundering
All money laundering offenses are prosecuted at a federal level and are handled by the Public Prosecution Services of Canada. Maximum penalty is imprisonment for a maximum of ten years. You could otherwise walk away with a fine of up to CAD$5000 or serve a prison term of up to six months, or both.
By the Proceeds of Crime (money laundering) and Terrorist Financing Act (PCMLTFA) all financial institutions and businesses must maintain a compliance program, appoint a compliance officer, and conduct an assessment of money-laundering and terrorist-financing risks. Further rules include recordkeeping, identity verification, and ongoing monitoring and reporting.
Tax
As majority of private corporations operating in the gambling industry in Canada are, of necessity, merely registered suppliers of gambling products and services to the provincial governments, there are no industry-specific taxes or levies. Such companies are required to comply with generally applicable federal and provincial income tax laws, but there is no separate regime of taxes within the industry.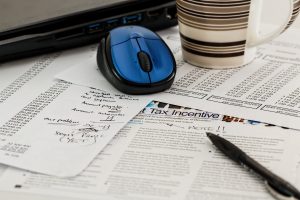 Software Testing
There is no legislation or case law that specifically criminalises or otherwise prohibits the provision of digital gaming by private companies however all levels of government and all the provincial regulators have taken the position that such operations are illegal and should be shut down.
There have also, to date, never been charges laid against offshore operator so the law in that regard remains untested. Neither the provincial or federal government have taken steps to limit access to such sites.
Fantasy leagues and eSports remain in the grey zone in terms of legality in Canada.
Examples of Online Casinos
There is only one official, legal BC online casino: Playnow.com.
However, there are lots of licensed international sites that accept players from BC and the rest of Canada. Some even specialise in offering French and English support as well as toll free numbers aimed at Canadian players. Be assured that the software they use is very good
For more information:
You can contact the BC government via their website: https://www2.gov.bc.ca/StaticWebResources/static/gov3/html/contact-us.html
Alternatively you can visit their site and look for "Gambling and Fundraising" under "Sports, Recreation, Arts & Culture".